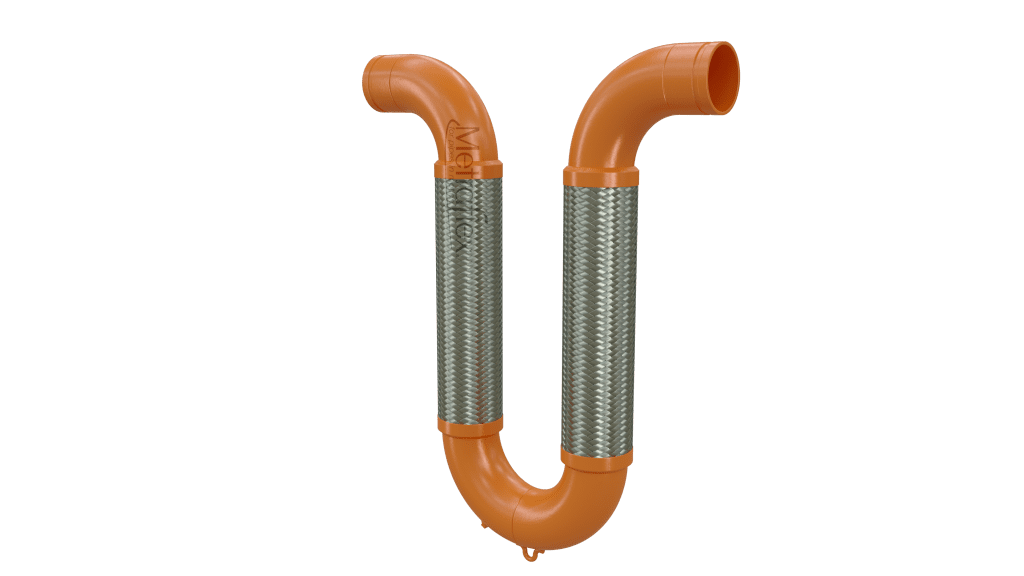 Fire Protection
Fireloop® Seismic Expansion Joint
Metraloop®
The Metraflex® Fireloop® seismic expansion joint for fire sprinkler systems is an extremely flexible joint accommodating movement in all directions, providing excellent seismic protection. It meets NFPA 13 guidelines and is UL listed and FM Approved. Available from the Metraflex…
Product Description
Additional Resources
Submittals
Product Description
The Metraflex® Fireloop® seismic expansion joint for fire sprinkler systems is an extremely flexible joint accommodating movement in all directions, providing excellent seismic protection. It meets NFPA 13 guidelines and is UL listed and FM Approved.
Available from the Metraflex Fire Protection Division, the leader in seismic pipe protection, the Fireloop® expansion joint is capable of movement in all directions with sizes able to accommodate movements up to ±24 inches. It should be installed anywhere building or pipe movement is expected, including seismic, thermal growth and building settlement.
In seismic applications, the FireLoop® is positioned anywhere movement is expected, such as the building's seismic joint. When the loop is installed vertically or horizontally, the 180-degree return bend of the loop requires just one hanger support to allow the entire FireLoop® expansion joint to move freely.
Product Highlights
Learn More about the FireLoop and Metraflex's Full Line of Fire Protection Products
Visit MetraFire