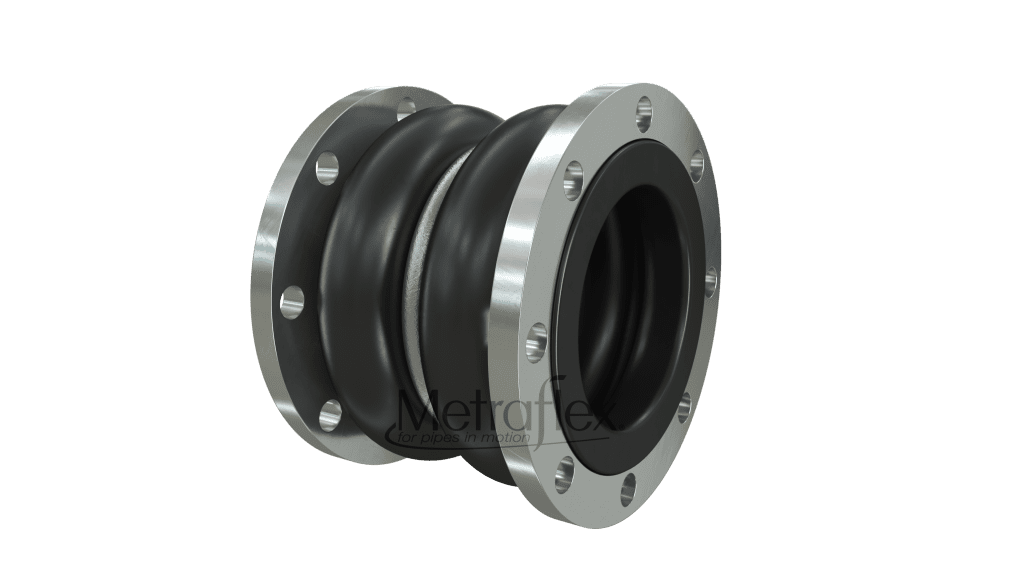 Doublesphere
Rubber Expansion Joints
The Doublesphere is another part of the Metrasphere family of joints, our most popular rubber joints.  The Doublesphere handles more movement than a Metrasphere and provides all the value. The Doublesphere is most commonly used as a pump or equipment…
Product Description
Product Highlights
Additional Resources
Submittals
Product Description
The Doublesphere is another part of the Metrasphere family of joints, our most popular rubber joints.  The Doublesphere handles more movement than a Metrasphere and provides all the value.
The Doublesphere is most commonly used as a pump or equipment connector.  It can also be used as an expansion joint if EJMA guidelines are followed. Control rods are optional but always recommended.
Product Highlights
Ideal for reducing noise and vibration in a piping system.
Reduces pipe stress in your system.
Features Floating flanges to make up for companion flanges that are not properly two holed.
Handles movement in all directions.
Available in EPDM, Neoprene, or Nitrile elastomers with nylon cord reinforcement.
Self-cleaning.
Does not require a gasket.
See tables for maximum temperature and pressure ratings.
Find Your Local Metraflex Representative.
Find a Rep