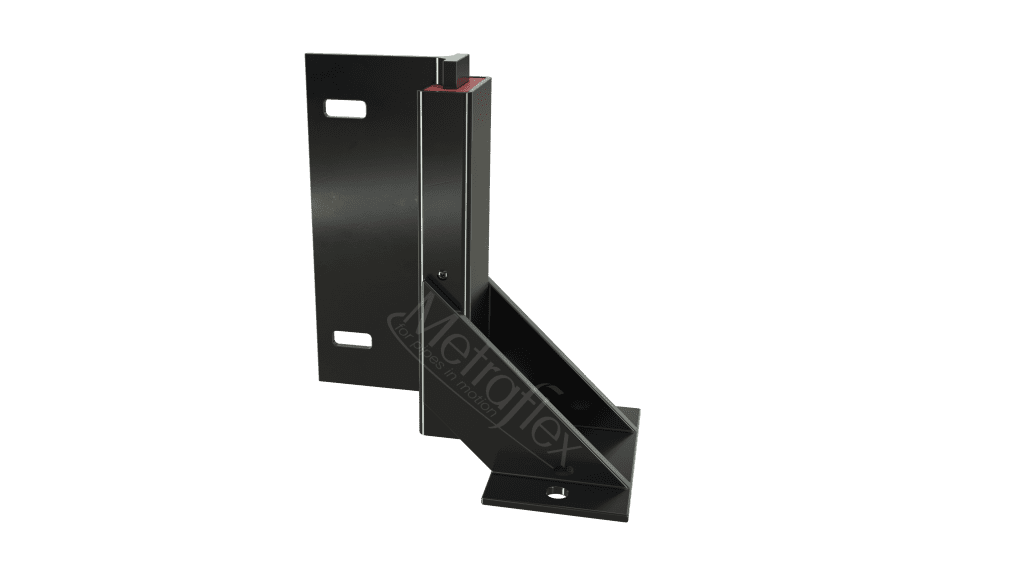 Model PGQ Riser Pipe Guide
Metraflex Riser Package
The Metraflex Model PGQ Riser Pipe guide incorporates a full-length urethane load bearing isolator that guides the pipe and isolates 96% of pipe-borne noise from the structure. The silent operation of the PGQ Riser Guide makes it ideal to be used…
Product Description
Product Highlights
Additional Resources
Submittals
Product Description
The Metraflex Model PGQ Riser Pipe guide incorporates a full-length urethane load bearing isolator that guides the pipe and isolates 96% of pipe-borne noise from the structure. The silent operation of the PGQ Riser Guide makes it ideal to be used in Condominiums or other occupied structures.
All published guide spacing recommendations are for horizontal pipe. Risers develop loads differently than horizontal pipe. Please consult Metraflex if you need assistance determining guide spacing for risers.
Product Highlights
Available in a weld on version

s

for carbon steel pipe or a clamp-on version that can be used with various piping materials.
For use with pipe sizes up to 8".  For larger sizes, multiple PGQs must be installed.  See installation instructions.
Can be used for applications up to 250⁰ F.
Attaches to the floor.
Self-lubricating patented design is maintenance free.
Submittals
Download Submittal
Model PGQ Glide Riser Guide (One size for everything)