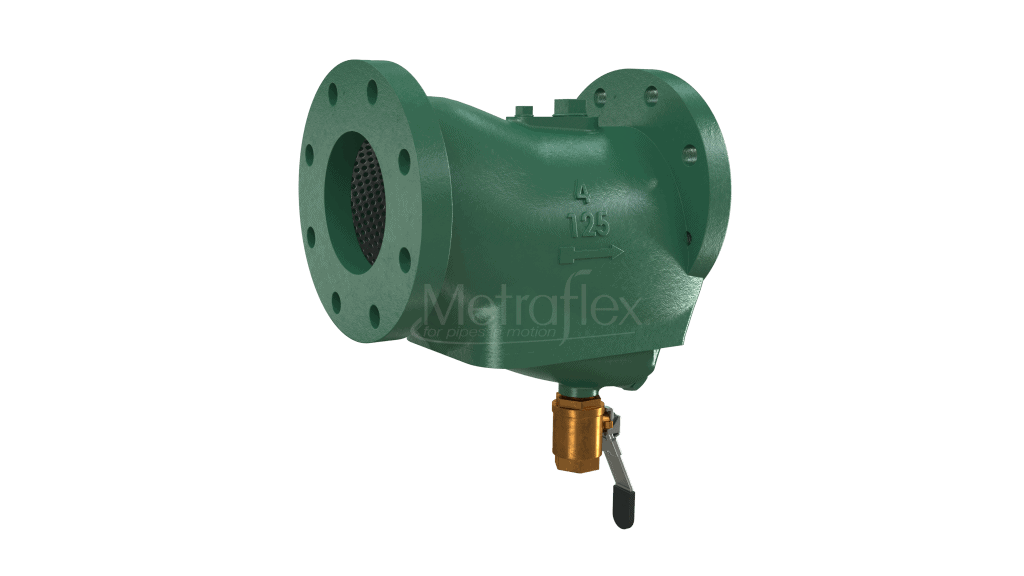 Energy Efficient, Magnetic
Style LPD-Mag Y Strainer
Strainers
Introducing the LPD-Mag from The Metraflex Company, the lowest pressure drop Y-Strainer on the market, upgraded with a Neodymium magnet to catch iron oxides. The LPD-Mag is the industry's first strainer solution to pump seal failures caused by iron oxide…
Product Description
Product Highlights
Additional Resources
Submittals
Product Description
Introducing the LPD-Mag from The Metraflex Company, the lowest pressure drop Y-Strainer on the market, upgraded with a Neodymium magnet to catch iron oxides. The LPD-Mag is the industry's first strainer solution to pump seal failures caused by iron oxide build-up within the water system.
This large accumulation of iron oxides is known as "sludge". Overtime, sludge can work its way into even the smallest openings in your system, clogging and slowing down system performance and efficiency. This leads to seal failures in pumps, damaged boilers, chillers and heat exchangers. The Neodymium rare-earth magnet installed within the strainer assists in the removal of iron oxide buildup, helping to assure your system runs smoothly. The magnet is installed into the collection vortex of the LPD, maximizing the magnet's ability to catch iron oxide.
⚠ Please be advised that any magnetic field can influence the performance of any cardiac conduction devices (pacemakers, ICDs, etc.) and could be unintentionally deactivated. Most individuals are not familiar with how magnets will react to each other, let alone to their surroundings. Magnets can move unpredictably and the larger the magnet, the more dangerous they become.
Product Highlights
Protect pump systems from iron oxide build-up
Remove oxides with blow-down, while in use
Easily adapted to existing LPD Y Strainer
2 thru 12 inch, 125#
More efficient pump performance
Additional Resources
LPD Y Strainer Energy Savings Calculator
Submittals
LPD-Mag 2-8"
LPD-Mag 10"+
LPD-Mag Y-Strainer
PART #
PIPE SIZE
OVERALL LENGTH (in.)
OFFSET (in.)
Cv*
SCREEN AREA (in2)
PORT SIZE (NPT)
BLOW OFF SIZE (NPT)
TAP SIZE (UNC)
TAP DEPTH
WEIGHT (lbs)
1 & 2
3
LPDMAG0200
2″
7 7/8
4 5/8
120
52
1/4″
1/2″
3/4″
5/8″-11
1/2″
20
LPDMAG0250
2 1/2″
10
5 1/4
160
84.6
1/4″
1/2″
3/4″
5/8″-11
1/2″
30
LPDMAG0300
3″
10 1/8
6 1/4
236
99
1/4″
1/2″
1″
5/8″-12
7/8″
50
LPDMAG0400
4″
12 1/8
7 3/8
460
147.3
3/8″
1″
1″
5/8″-13
7/8″
75
LPDMAG0500
5″
15 5/8
8 3/8
600
226.5
3/8″
1″
1 1/2″
3/4″-10
7/8″
115
LPDMAG0600
6″
18 1/2
10 5/8
952
317.6
3/8″
1″
1 1/2″
3/4″-10
7/8″
154
LPDMAG0800
8″
22 1/2
13
1580
515
3/8″
1″
1 1/2″
3/4″-10
1″
273
LPDMAG1000
10″
27
16 5/8
2424
745.2
3/8″
1″
2″
7/8″-9
1.125″
464
LPDMAG1200
12″
29 7/8
19 3/4
3200
1035.1
3/8″
1″
2″
7/8″-9
1.125″
565